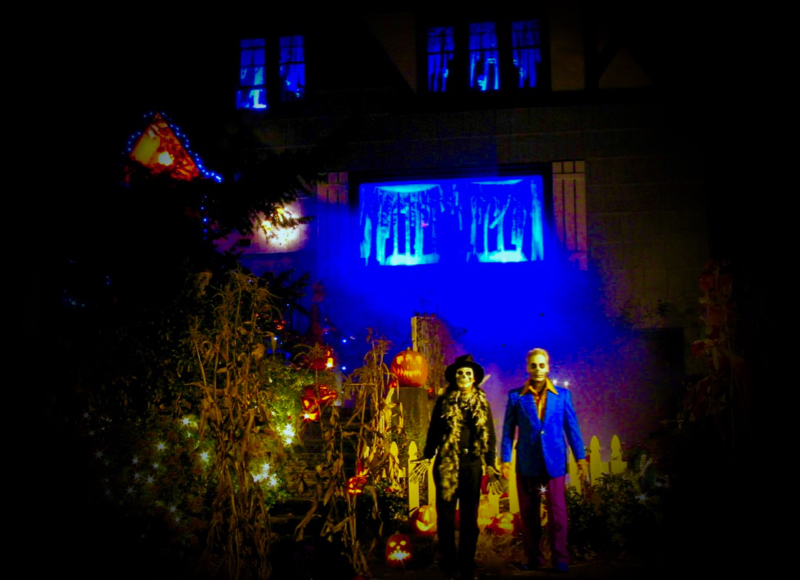 The Skeletons had a Spooktacular time in the Hauntlake Cemetery at Trick or Treat House!
Installation designed by Seattle Artists & Hauntlake Residents, James W. Sutherland and Don Zimmer
Thank you all for the Canned Food Donations that you contributed to Lifelong/Chicken Soup Brigade.
We look forward to seeing you for Trick or Treat 2019!
Your Skeleton Friends, Phil Angeez & Skull
Check out the segment on King 5 Evening from our 2015 display